Our Medical Home Mission
Our goal is to be your partner in healthcare by serving as your medical home. We are committed to make available to you a
personal physician who provides for all of your healthcare needs and coordinates your care across all settings, including
the medical office, hospital, clinics, testing facilities, and other places where you receive healthcare.

Preventative & Comprehensive Children & Adolescent Care
We provide quality, comprehensive care for infants, children, and young adults by focusing on the social, emotional, and physical well being of our patients.

An Experienced Team
We hope you will consider our team of highly experienced specialists a member of your extended family as we partner to provide your child with leading pediatric care.
Our Services
Our practice is made up of Physicians, Physicians Assistants (PA), nurse practitioners (NP), medical assistants (MA), and office staff who provide high quality preventive care to our patients and treat their acute and chronic illnesses. We strive to provide a variety of outstanding services to fully care for your children.

Preventative Care
Well child visits and screenings.

General Pediatric Care
Treating sick and injured children.

Immunizations
Protecting your children from illness.

Obesity
Strategies for health weight management.

Sport Physicals
A great way to make sure your child can play.

Vision and Hearing Screening
Screenings to detect vision and hearing loss.
Meet our Specialists
Compassionate professionals dedicated to patient care.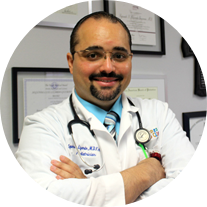 Dr. Segundo Lizardo
Born in the Dominican Republic, a beautiful island located in the Caribbean, in La Vega, a town which is recognized internationally for the organization of the best carnival in the Caribbean.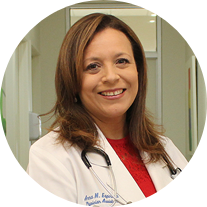 Anna M. Espinoza, PA-C
Born and raised in the Rio Grande Valley. Her memorable teenage years were spent traveling up north as a migrant worker. After graduating from Donna High School, Anna spent several years working as a pharmacy technician in a local Donna pharmacy.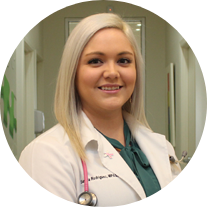 Sandra Rodriguez, PA-C
Born and raised in the Brownsville, TX. She graduated from Homer Hanna High school in 2007. She then graduated with honors from the University of Texas Pan American in 2011 where she received her Bachelor's in Biology with minors in Chemistry and Psychology.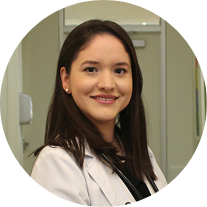 Leticia Serna, PA-C
Native to the Rio Grande Valley and was raised in Mercedes, Texas. She graduated from South Texas High School for Health Professions in 2000. In 2004 she received a Bachelor of Science from the University of Texas-Pan American.
Patient Guide
Find quick answers to frequently asked questions.
Testimonials
See what our satisfied patients have to say about us.
"Always have a good experience. Bring my own children from birth and on. They do test ...
"They have good Dr's. They found what was wrong with my child when others couldn't." ...